Browse Products Below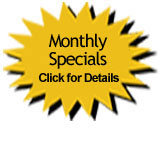 Need parts?
We have them!
If WE don't have It - You Wont Find It ... Anywhere!
Thousands of Brand Name Faucet and Toilet Parts.
Specializing in those Difficult-to-Find Plumbing Repair Parts
for Residential, Commercial and Institutional
... We have thousands of parts ...


Store Hours: Weekdays - 8:00 AM to 5:00 PM | Saturday - 9:00 AM to 1:00 PM


IF YOU CAN'T FIND A PRODUCT ON OUR WEBSITE, WE WILL PROBABLY HAVE IT IN STOCK AT OUR STORE
Need a part? Don't know what it is? Use our photo upload form and we can assist you!